Aaron J. Shingler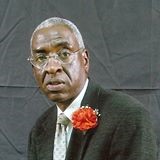 Aaron J. Shingler is a native of Washington, D.C. and the son of Reverend Arthur N. Shingler, Sr. founder of Enon Baptist Church in Washington D.C.  He has thirty-five years of senior level executive financial experience. As a former investment banker, commercial bank officer and President of several financial services firm, has over the last twenty (20) years used his secular experience to help financially build the Kingdom of God.
He is a recognized expert in originating and underwriting private placement bond offerings and commercial bank loans nationally for churches. Over the last 20 years, since being in the church financing business, he has helped secured over $100,000,000 in capital for churches.
 Currently, as a Director of Congregational Advocates for Thrivent Financial, a not-for-profit, Fortune 500 Christian Financial Services Corporation, he has been actively engaged in helping equip Pastors and Lay to strengthen local churches. His goal is to assist communities of faith to increase their long term sustainability by expanding financial stewardship and Charitable Giving.
His expertise in finance has been recognized in the "Wall Street Journal", "USA Today", "Black Enterprise", "Inc. Magazine", "Baltimore Sun", "Florida Times Union" and others.
He has served on several community organizations' investment boards and was recently appointed to the R.E.D. Board of the 2nd Episcopal District of the AME Church.
He has a Masters' of Business Administration Degree from Morgan State University, Baltimore Maryland. He is a member of Ebenezer AME Church in Baltimore, Maryland. He is the President of the Lay Organization and an Adult Sunday School Teacher. He is married to Barbara Hollis Shingler for more than 40 years.